Martin Keown, none for his hay days at Arsenal says in spite of the call for Phil Jones to retire from football and try other sports, the Manchester United center back remains a great player. He remains one of the most expensive teenage defender to have joined the Red Devils.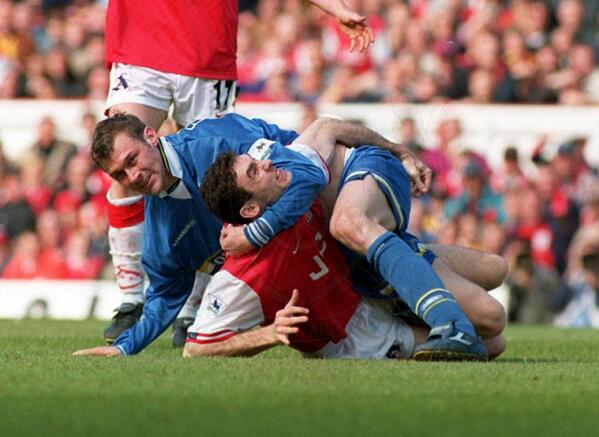 Many people aren't even aware he is still at United. His appearance on the bench or field is always greeted with shock. Many think he is on loan at clubs like Coventry. The number of blunders he commits on the field of play is the number of times he's played. There is no surprise in seeing fans shocked to see his name on the team sheet. The only surprised is if one does not understand why the fans feel that way.
Jones made his first start in how many months against Manchester City. The Red Devils lost to their bitter rivals again. Kevin made a meme out of Jones instead. The defender's highlight of the season till date.
He was a teenage sensation when Sir Alex Ferguson signed him and declared the England international was the best. With Chris Smalling, their partnership was set up to be the Vidic-Ferdinand of the coming generation. Alas, it is the coming generation that have grown up to replace old men who didn't age well.
He has failed to live up to that potential. He was bullying every striker in his first couple of seasons. It however waned out especially when Ferguson announced he was leaving the club.
Jones did have some memorable times. Both in United and Three Lion squad. Together with Chris Smalling. Even the England defender was a center back pairing of the two team mates.
That he has appeared only six times in the premier league shows how the once might have fallen